Tofino Fishing Derby 2020
Tofino Legion Fishing Derby
**2020 dates TBA**
_________

This year will be the 36th Tofino Legion Family Fishing Derby with Prize Ceremony and the famous Salmon Barbecue. As far as we know, the in-shore Tofino Chinook season will still be open (it usually closes on August 1st) which means that people with small boats and young families will be able to fish for the "big one" without going out into the open ocean.
Come experience the festivities of this fun family Fishing event held on the West Coast of Vancouver Island.
Kid's (10 yrs & under): On the dock at Oceans West Marina (next to Method Marine).
Tofino Fishing Derby Tickets available at:
- RPM (ROD'S POWER and MARINE)
- METHOD MARINE
- CLAYOQUOT VENTURES
For more Derby information call Cam McDonald at 250-266-2468
or email hclm@cablelan.net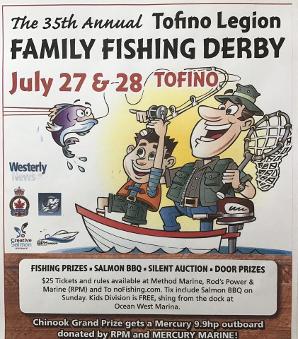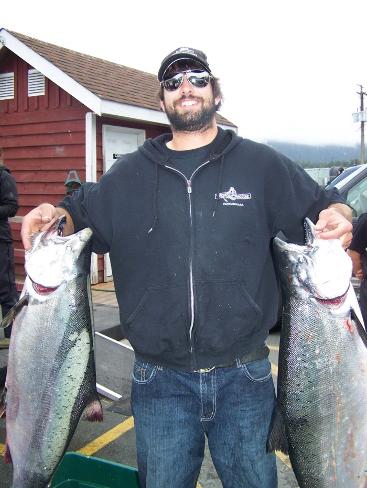 Tofino Saltwater Classic Fishing Derby 2020
2020 dates TBA
The 10th Annual Tofino Saltwater Classic fundraiser fishing derby is hosted by former National Hockey League (NHL) player Brendan Morrison.
This Tofino Fishing Derby raises money for some great community initiatives like the School, Hospital and Tofino Salmon Enhancement Society. The Saltwater Classic Fishing Derby has raised lots of money to benefit Tofino Community initiatives.